Professjonali LED Grow Dawl Manifattur
Shenzhen Mingxue Optoelectronics Co, Ltd (magħrufa wkoll bħala Mingxue, kodiċi istokk: 838,130) twaqqfet fl-2005, kienet iffukata fuq LED għal aktar minn 10 snin. Mingxue huwa manifattur involuti fir-riċerka, żvilupp, produzzjoni u bejgħ tal-LED jikbru dawl, wassal strixxa, wasslet bar u LED modulu wiri bil impjanti ta 'produzzjoni aktar minn 10,000 metru kwadru. Mingxue suċċessivament kisbet stat ta 'livell intrapriżi ta' teknoloġija għolja, aqwa 100 kumpaniji LED, u titoli onorarju oħra, u ċċertifikati mill SGS / ISO9001: 2000 / TS16949 CE RoHS, FCC, ERP, UL LM-80 kif ukoll UL 8800 għall wasslet jikbru dwal ....
Mingxue tama li twaqqaf sħubija fit-tul miegħek permezz ta 'prodotti tagħna ta' kwalità għolja u sinċieri Servizz tagħna!
The light of nature comes from the sun, and the solar spectrum cocoa is roughly divided into three parts: ultraviolet light <400nm (UV-A315-400nm, UV-B280-315nm, UV-c100-280nm), far red light and infrared light >700nm ( Far red light 700-780nm, infrared light 780nm-1000μm), photosynthetical...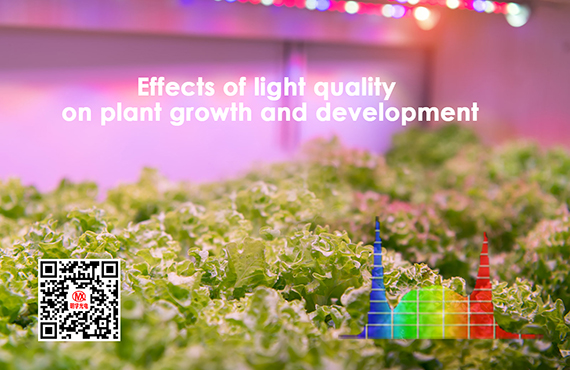 kwalità

ISO9001: 2008 SGS FSA NQA Intertek Energy Star

ċertifikat

UL TES ETL DEKRA TUV CE KDK FC RoHS

manifattur

15000 kwadru metru 335 persunal totali 13-il sena tiffoka fuq LED