Product Detail
APPLICATION
CAPABILITIES
OUR ADVANTAGES
Product Tags
Why does Aura Series AQ001 Dimmable LED aquarium lighting best for aquatic organisms growth and breeding?
1. Original import chip guarantee that lifespan and PAR, ideal for promoting photosynthesis.
2. Special lenses design, magnify that chip effect, 60 90 120 degree lenses, providing more footprint than Metal halide and Compact Fluorescents.
3. Blue light,  it is more important for growth of coral, duckbill fish and shrimp, promote the coral calcium absorption, synthesis of Vitamin D3, make its healthily growing. White light, best for aquatic plants growth, promote photosynthesis of aquatic plants. Other red, green and purple light, protection the health of aquatic organisms, and make the color of them more vivid.
4. Full spectrum split 5 channels, completely replace the nature light, simulation sunrise, sunset, moonlight.
5. Aluminum heat dissipation led aquarium light, lower that temperature, extend that lifespan,  reaching that UL standard.
LED Aquarium Lighting Application: 
Ideal for all phases of coral, fish, aquatic plants and all aquatic organisms growth and provide ornamental fixture, promote the photosynthesis of coral and aquatic plants and the growth and development of aquatic organisms. In fish tank, large aquarium, aquatic plants and animals breeding workshop, some aquarium organisms museums and more aquarium related sites, you can see its. 
Herifi LED Grow Lights and LED Aquarium Lighting Manufacturer 
After years of rigorous research and development, herifi develop different series led grow light, including gemstone series led grow light, diamond series grow lamp, explore series led grow lamp, demeter series grow light, aura seires, ladder series LED grow lights. For aquarium led lighting, we also have two series, 400mm 600mm 900mm aura series and 600mm 900mm 1200mm ladder series coral reef/grass plant LED aquarium lighting.
Why are herifi grow led lighting and led plant aquarium light
best for plant growth and coral reef?
1. The equipment and materials to produce hydroponics led grow light and marine aquarium led light fixture imported from Taiwan, Japan, Korea and Unites States, such as automatic SMT machine, reflow soldering machine, all kinds of electric test equipment, large integrating sphere and such sorts of production and R&D equipment.
2. Appearance design insist that simple, elegant, reliable durable, grow led ligning and aquarium led lighting
quality insist that high quality and constanly improve that product function, like wifi dimmable and intelligent model.
3. LED grow light design is in pursuit of longer lifespan, higher PAR to stimulate plant growh and flowering, strenghten photosynthesis and yields.
4. LED aquarium lighting design try to do IP68 waterproof, as that UL requirement.
 5. More choice for customer, no matter appearance deisng and footprint size and function choose, you require, we achieve that.
This is why grower agreeing that herifi led grow light and aquarium led lighting are best for plant growht and flowering, enjoys a high reputation in grow led lamp and aquarium led light fields throughout Europe and America etc.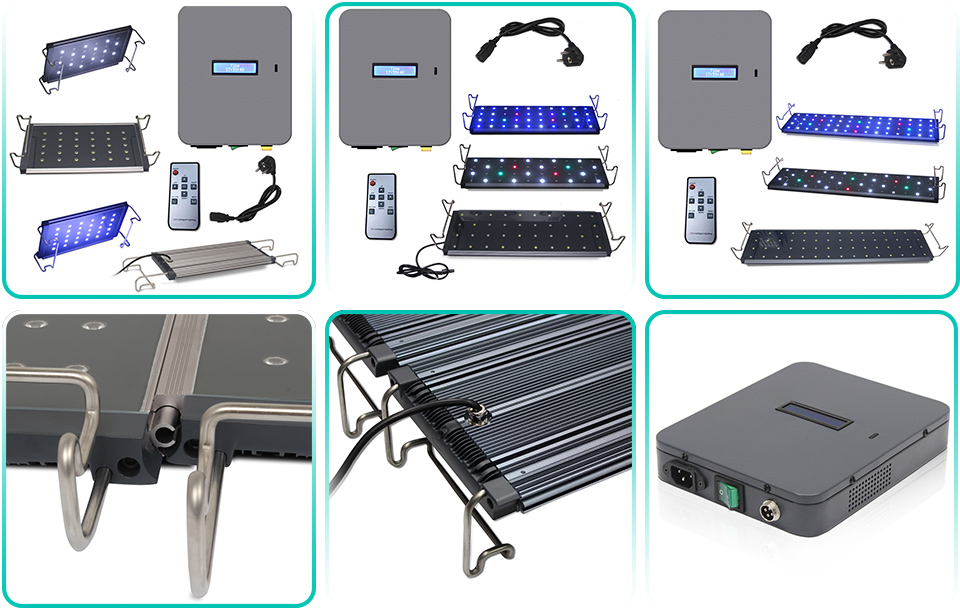 ---
Previous:
Ladder Series
Next:
Crown Series
---