Product Detail
APPLICATION
CAPABILITIES
OUR ADVANTAGES
Product Tags
Apotop SeriesLED grow light Advantage:
2. 60 90 120 degree lenses.
3. Double switches for veg and bloom
4. 20% PAR and design idea higher than industry same level which we use original import chips, special lens design, driver efficiency above 90%.
5 . Convenient maintenance, automatic production, 3 years warranty.
6. Best for growing, flowering, fruiting etc. Full spectrum(12 band) recommended.
Why does Apotop Series LED plant grow lighting stimulate hydroponic plant growth and flowering?
1. Original import chip guarantee that lifespan and PAR, ideal for promoting photosynthesis.
2. Special lenses design, magnify that chip effect, 60 90 120 degree lenses, providing more footprint than HPS light.
3. Fully customizable spectrum, 12 band spectrum for customer choice. Red are mainly 630nm 660nm, 660nm spectrum is better than 630nm spectrum for plant flowering. Desipte that 660nm cost is higher than 630nm, we insist that product quality is best and take more 660nm for customer. 
4. Double switches for veg and bloom, saving exlectricity, reducing cost than HPS light. Herifi led plant grow lighting take full spectrum, 11 band. Used in different plant or hydroponic growth.
5. Pure aluminum heat dissipation grow led lighting, lower that temperature, extend that lifespan,  reaching that UL standard.
LED Grow Lighting Application: 
Ideal for all phases of plant growth and flowering, works well with water solution culture and soil culture and hydroponics. Can be used in home garden, farm, flower growth, bonsai, flower exhibition, hydroponics cultivation, greenhouse cultivation, rose growth, water soluble breeding, pipeline cultivation, seeding or growing stem, blooming fruiting breeding plant, football grass plant, sowing and so on.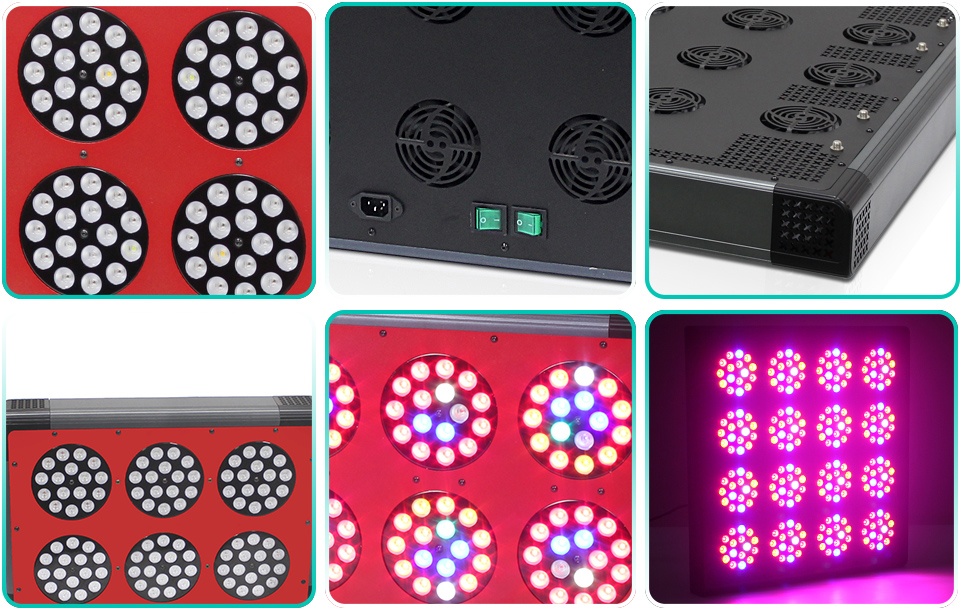 ---
Previous:
Ladder Grow LED GROW LIGHT
Next:
KING Series
---